2016 Annual Report
Download printable version of this report [pdf]
View our previous annual reports
Español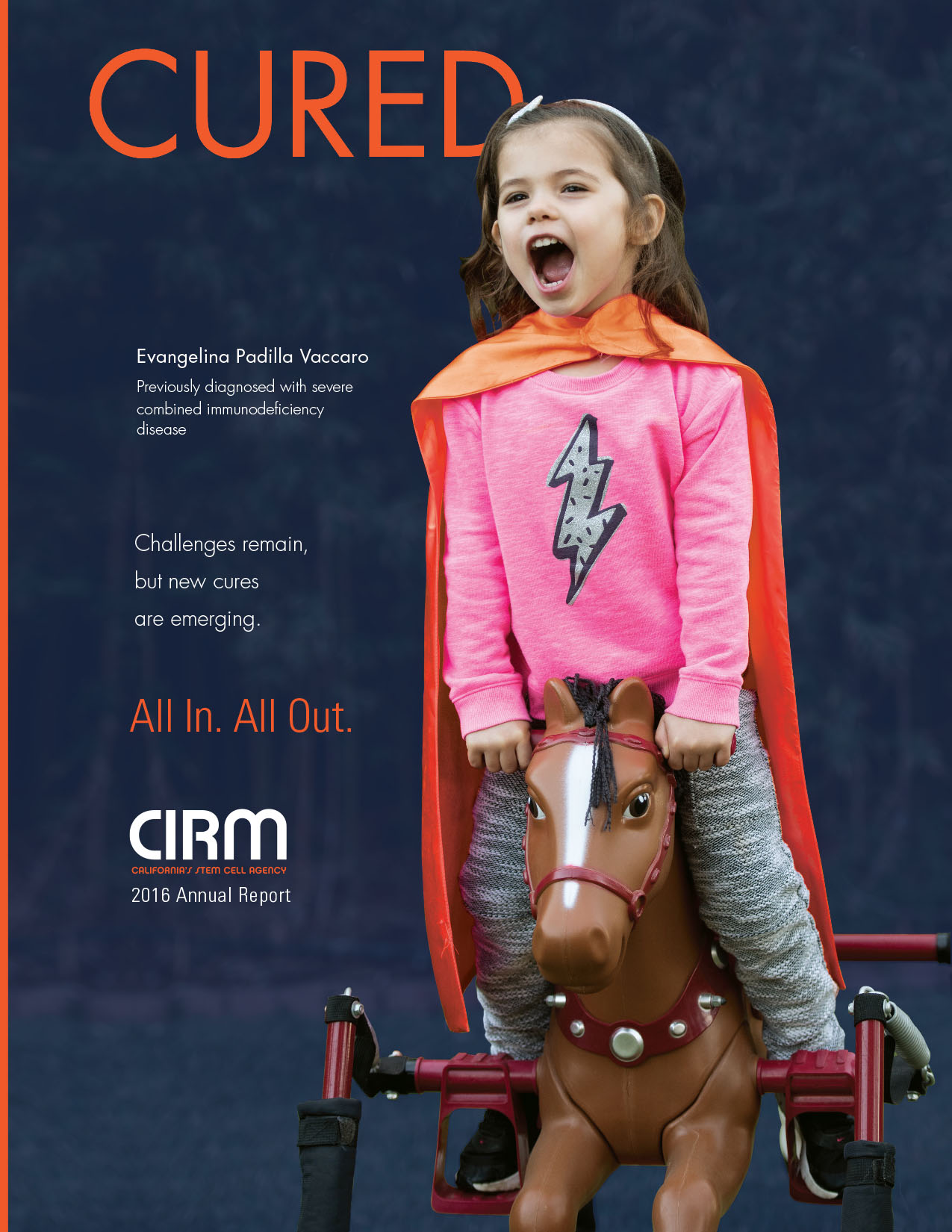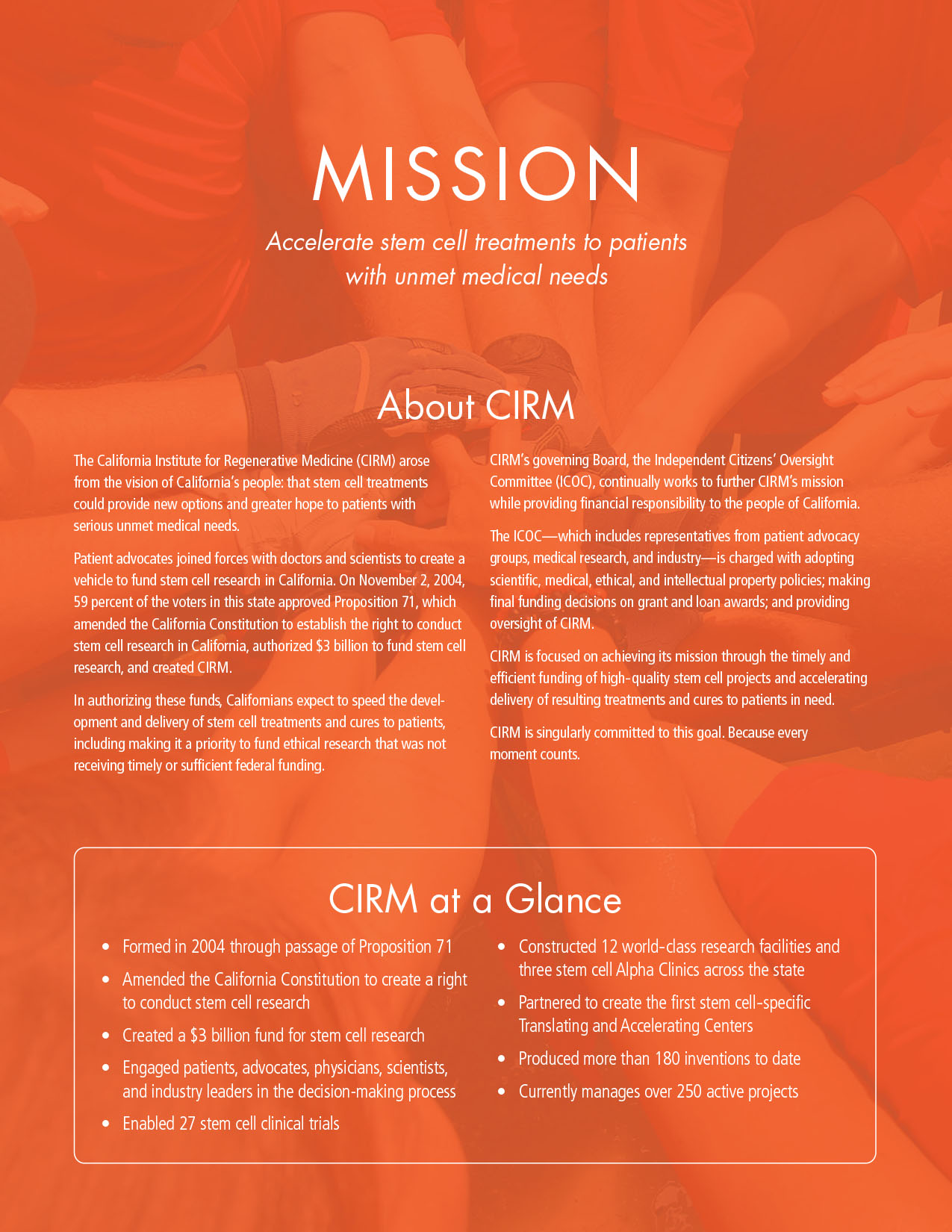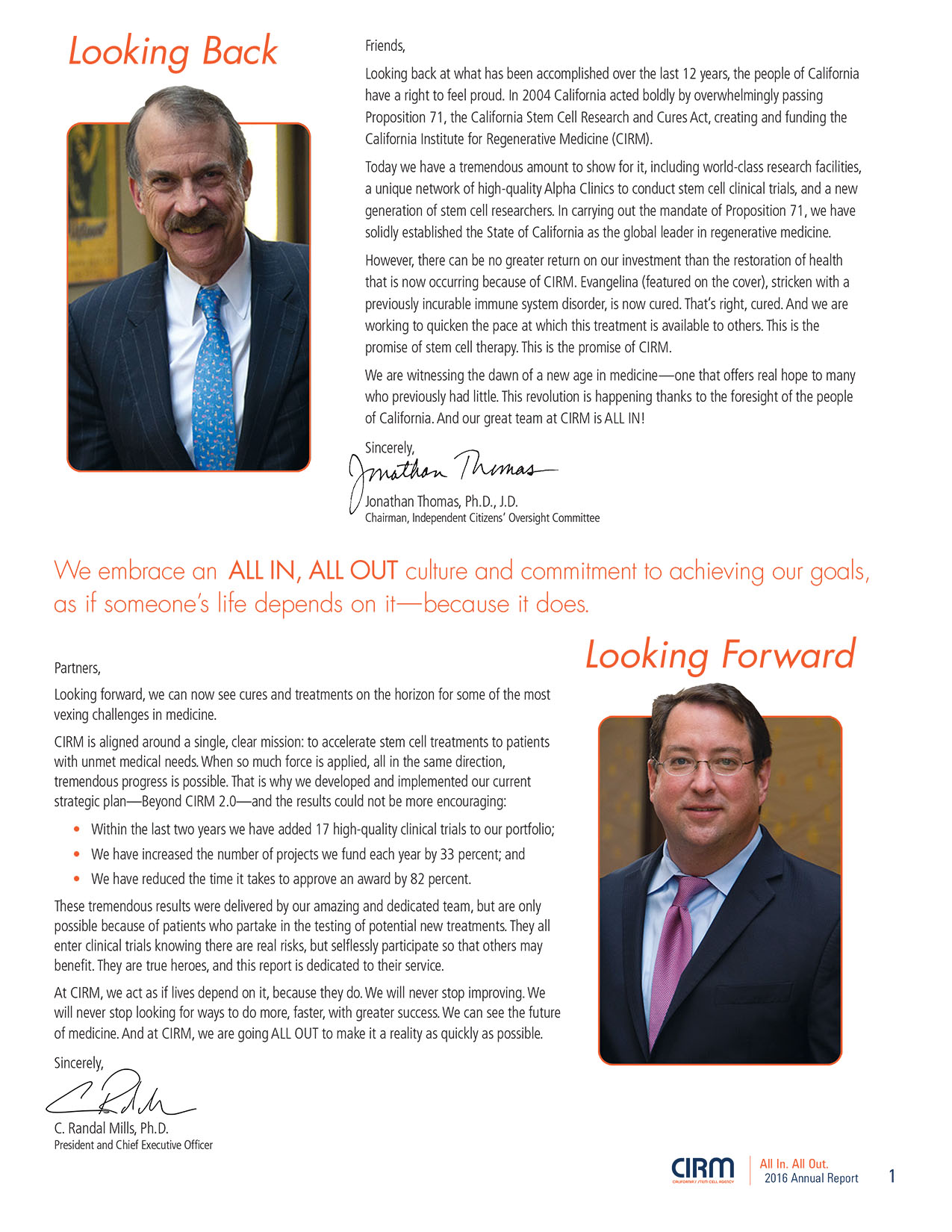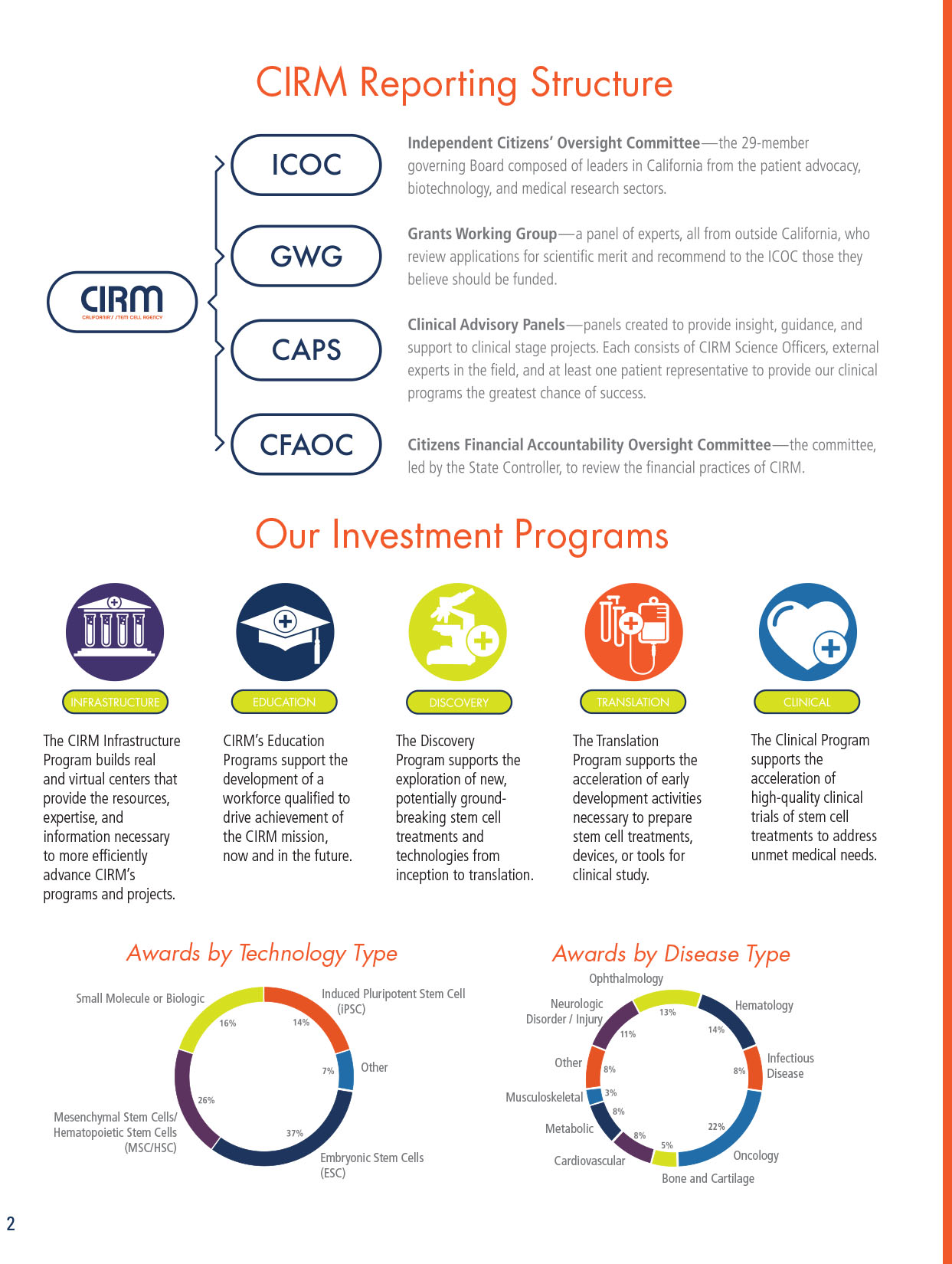 For More Details Visit: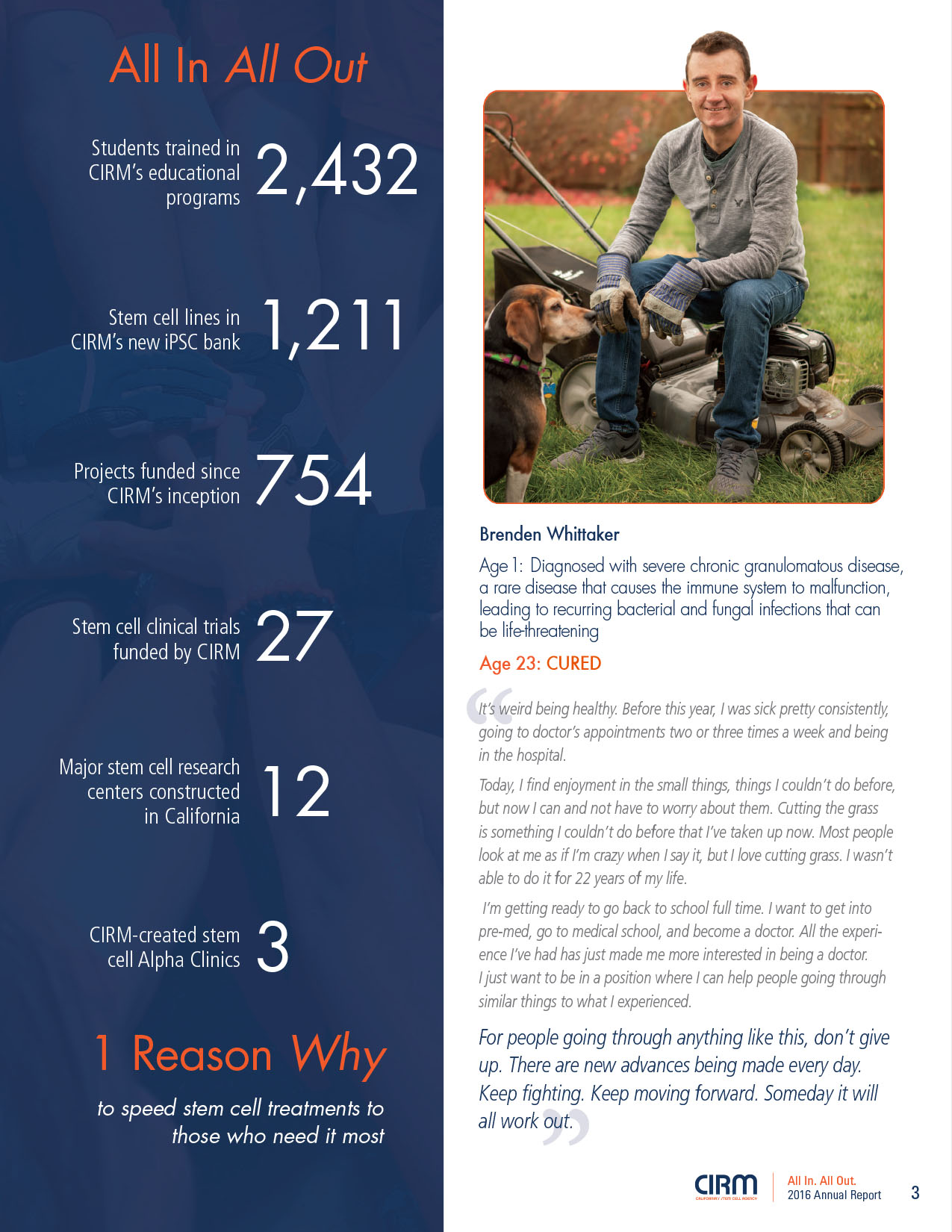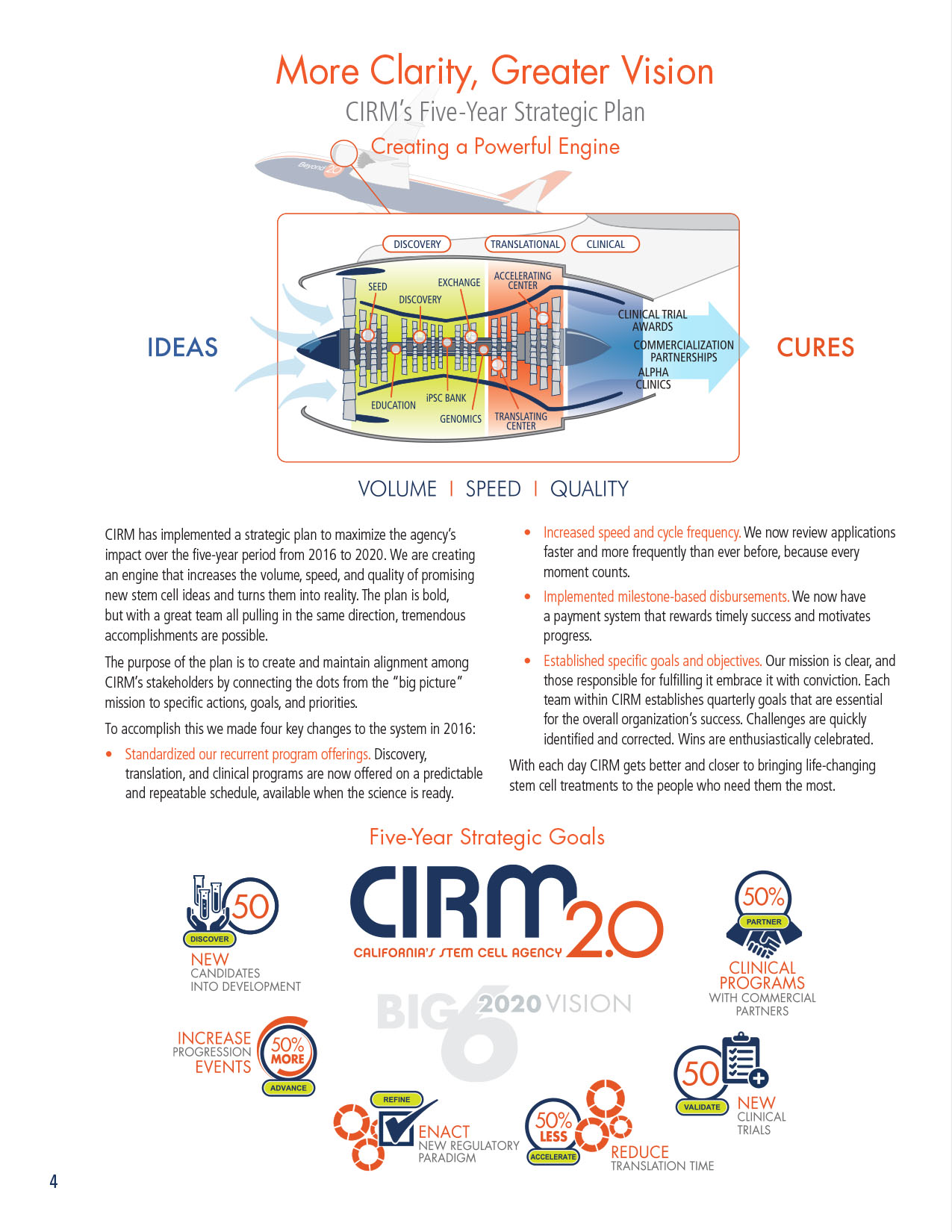 For More Details on our Strategic Plan, click here.
Back to Top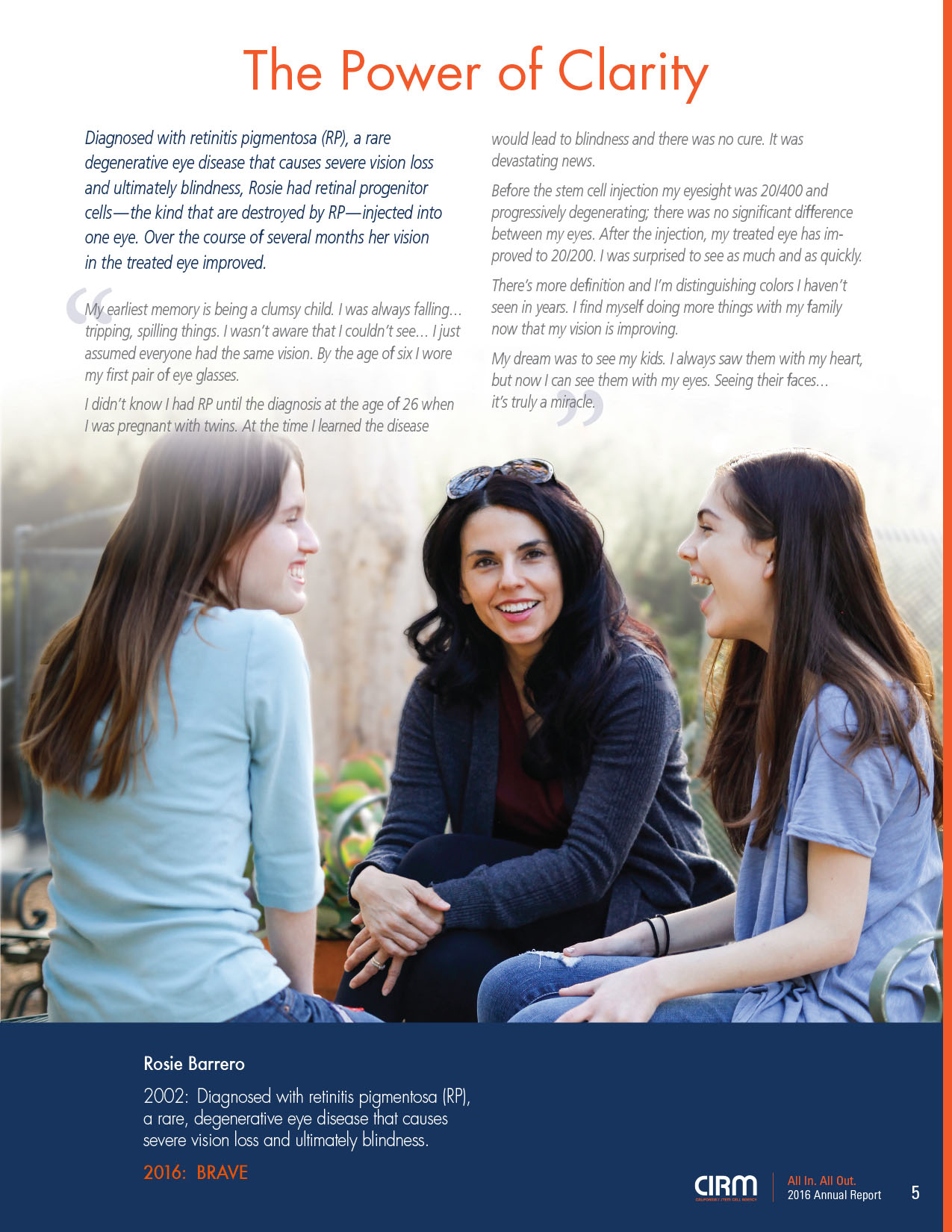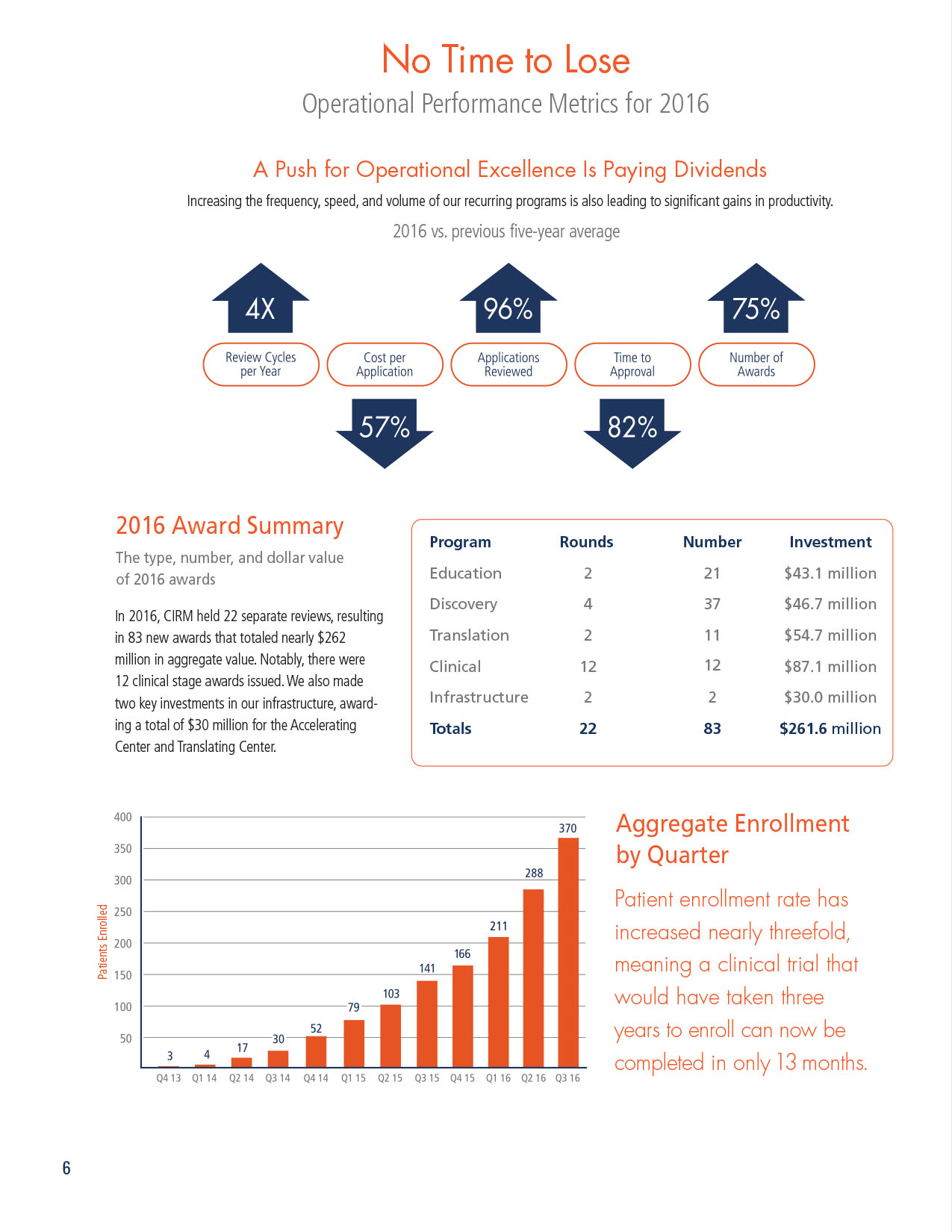 For more information on our clinical trials, visit our CIRM-Funded Clinical Trials page.
Back to Top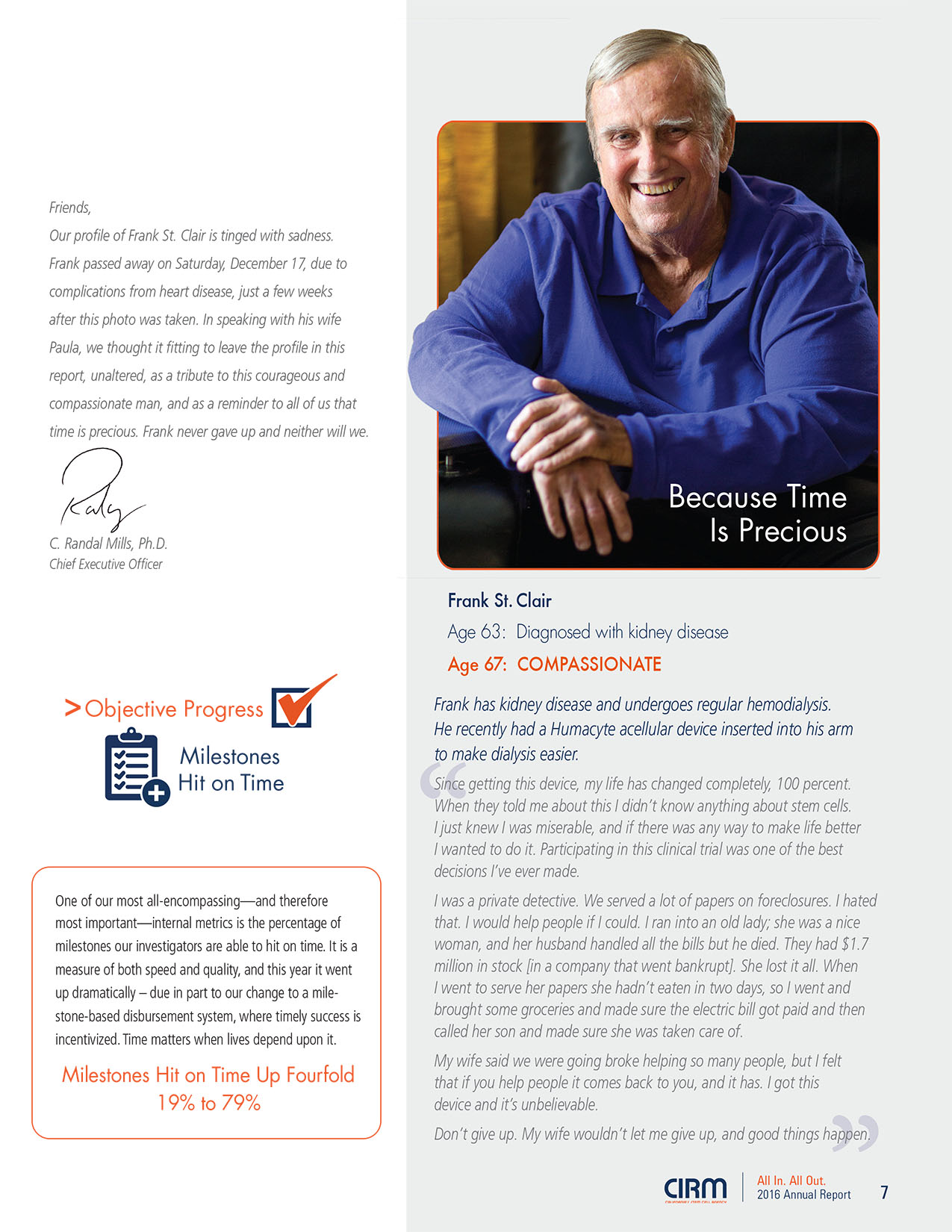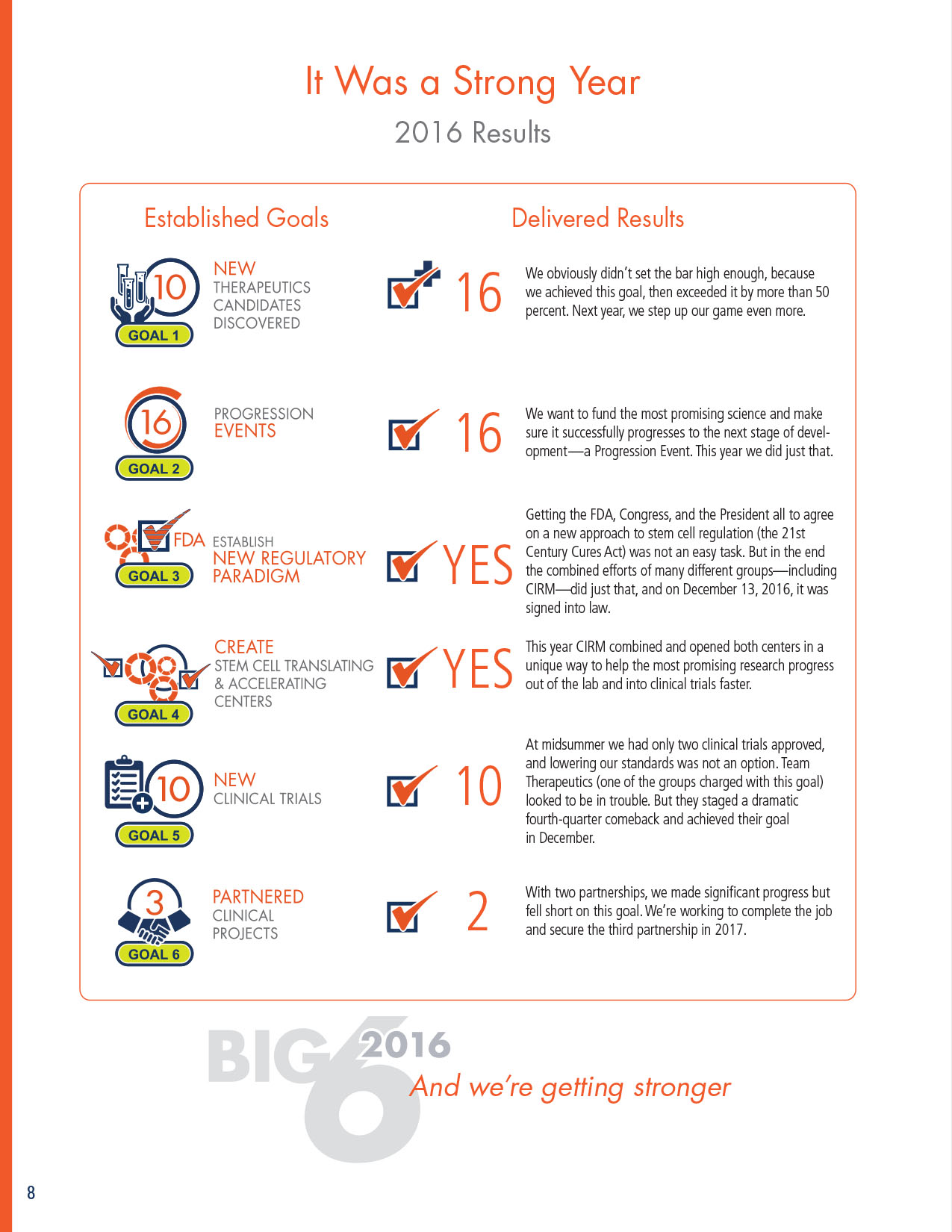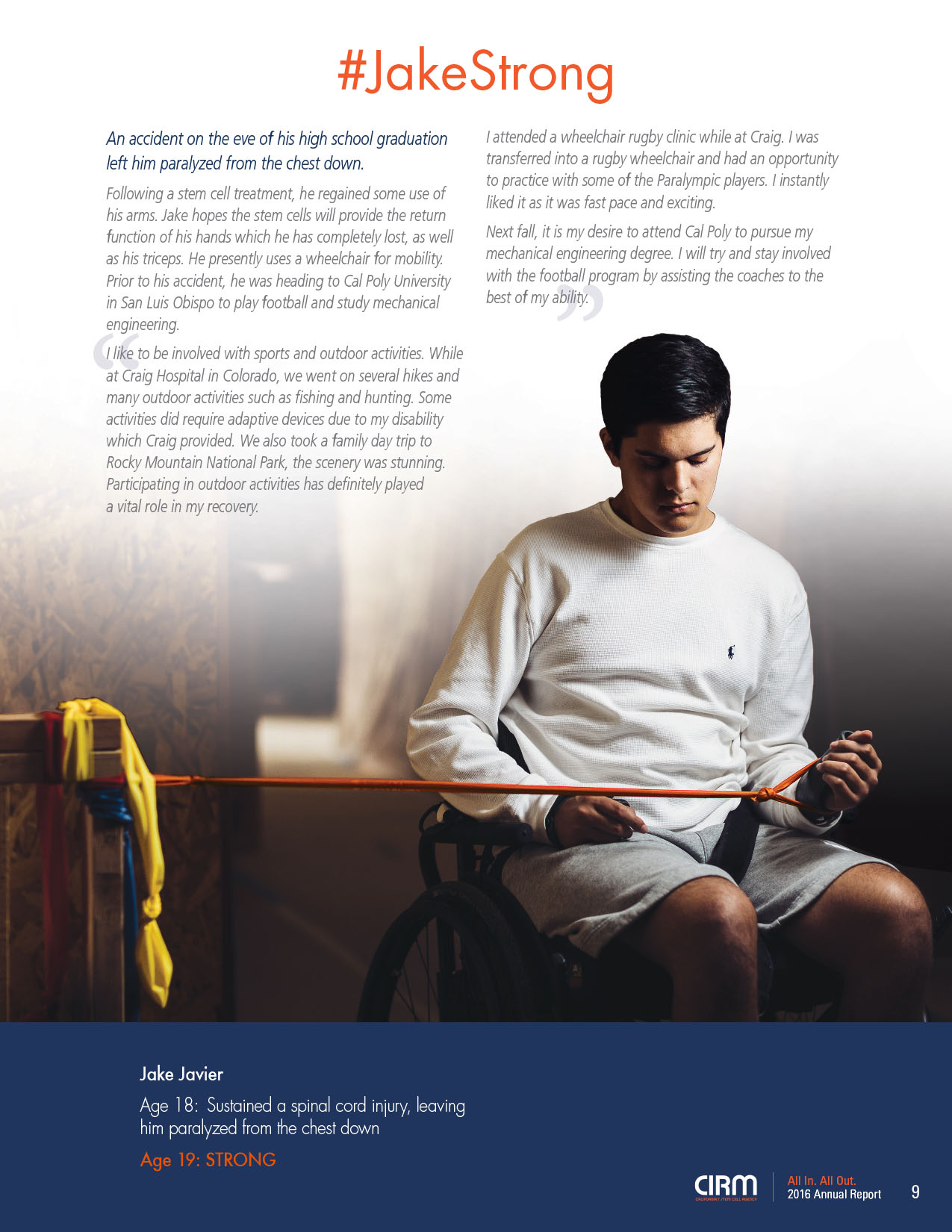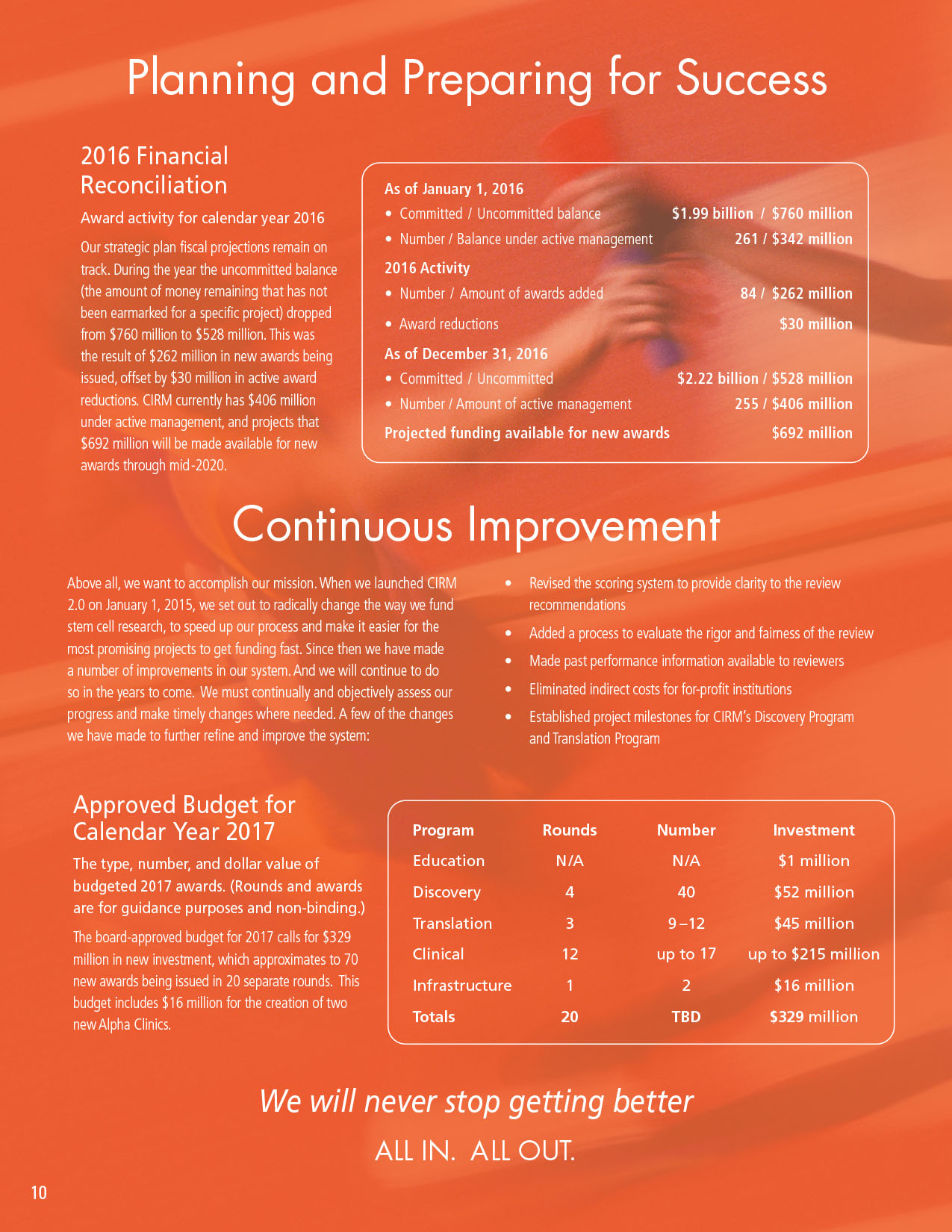 For more details about CIRM financial data visit: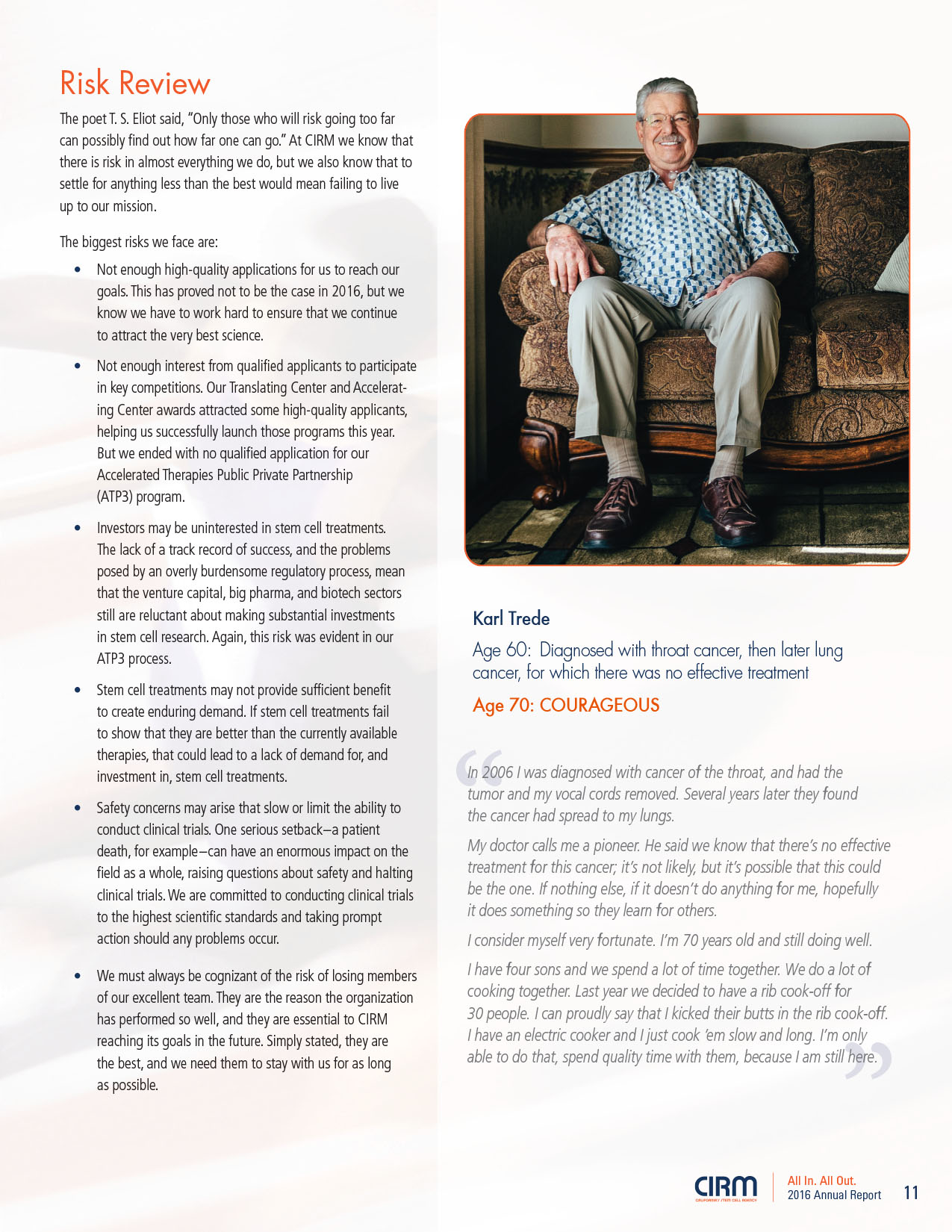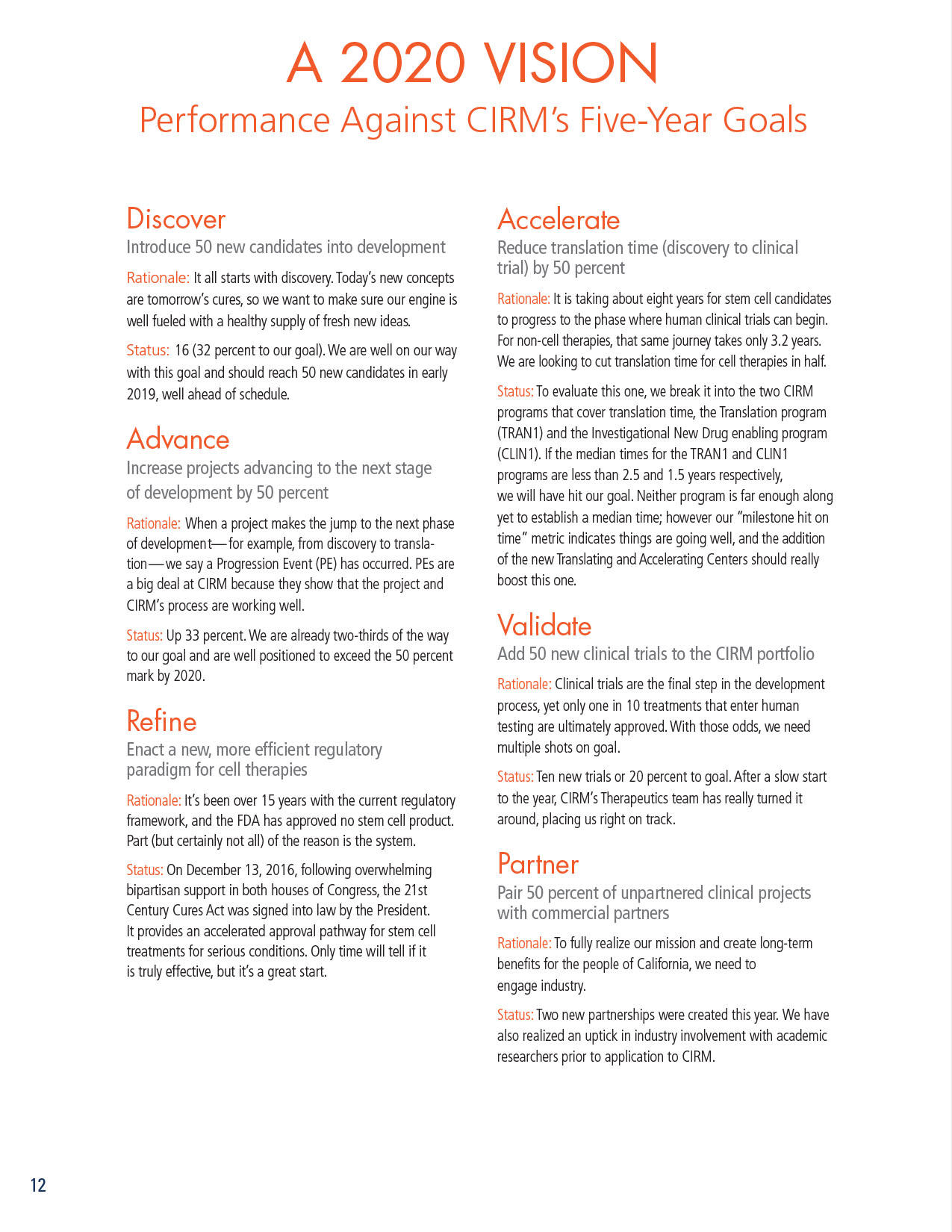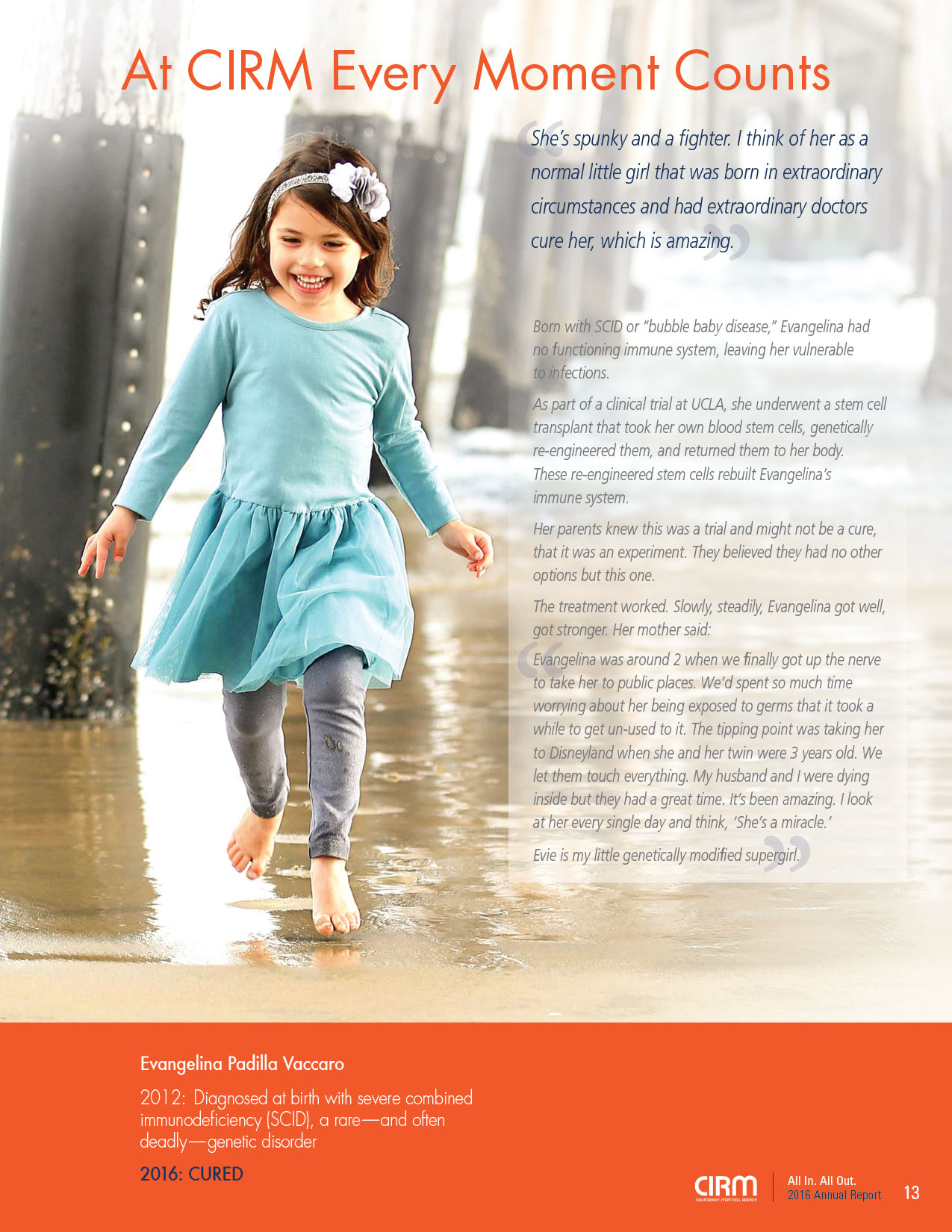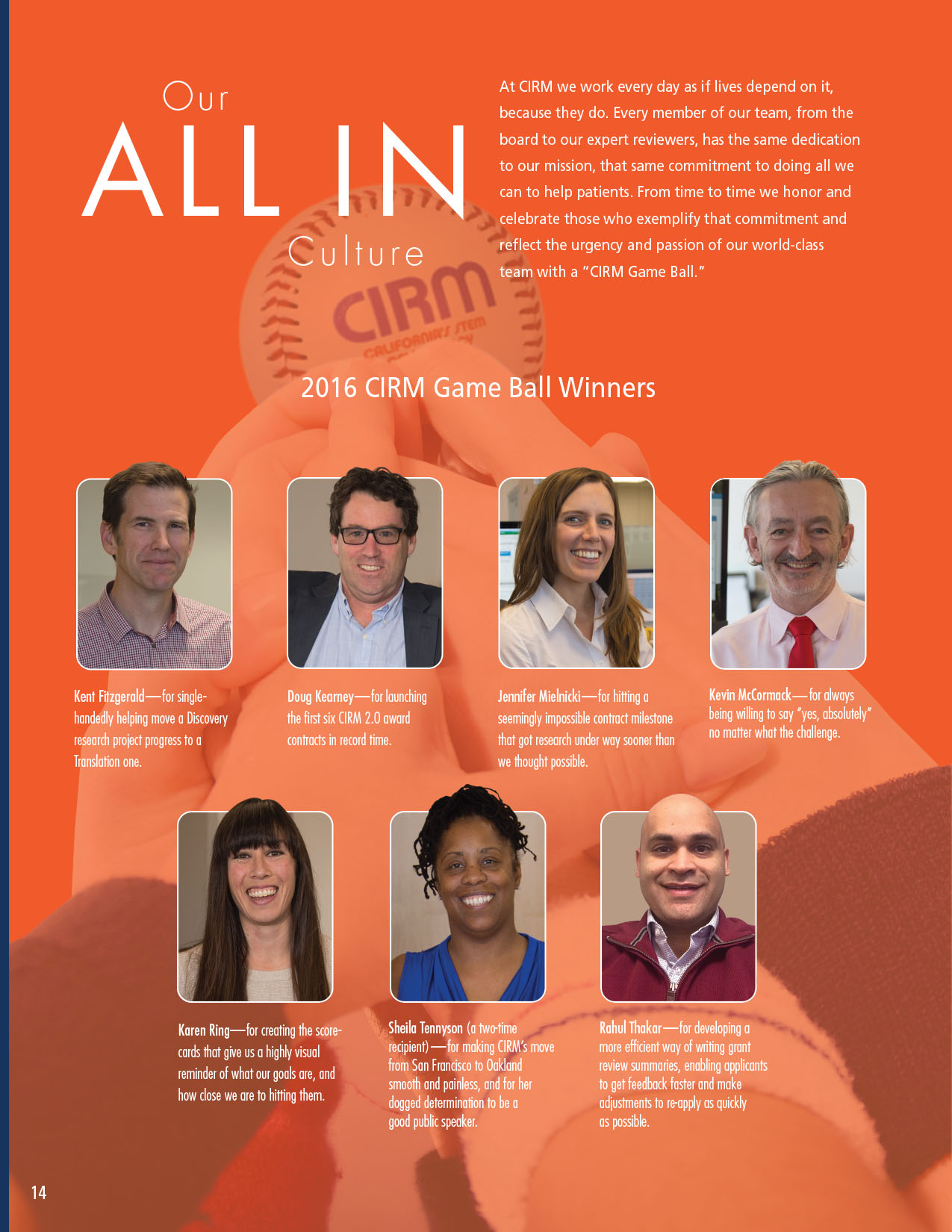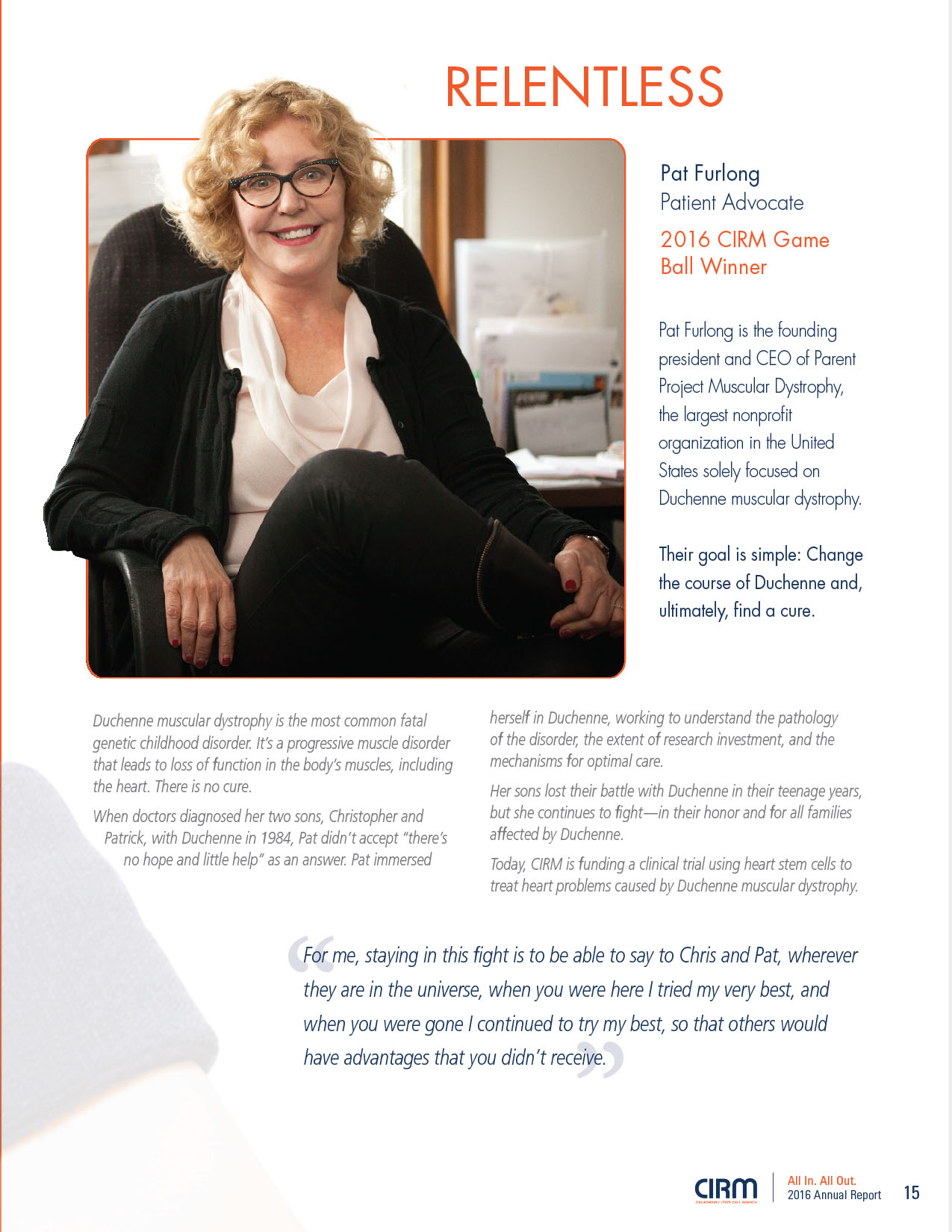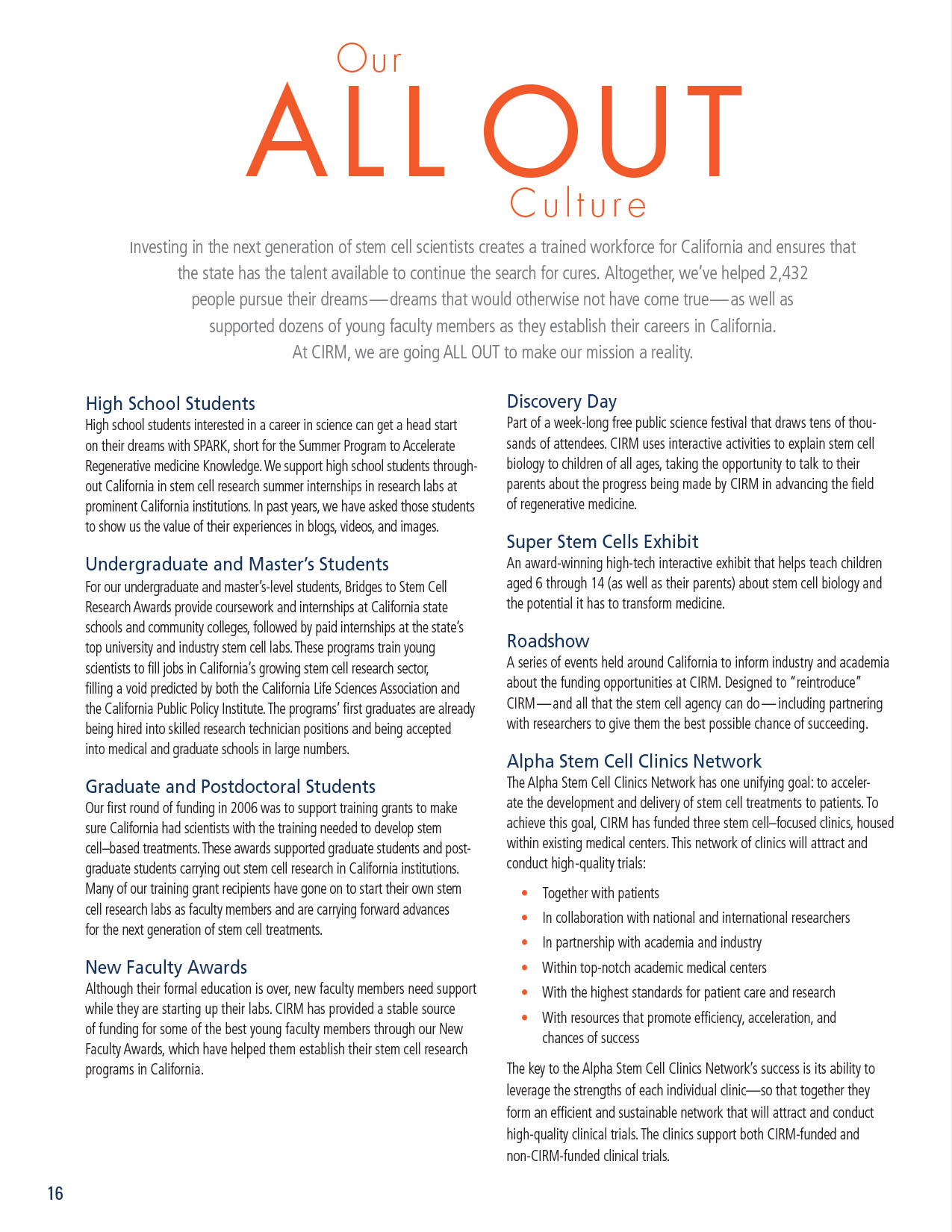 For more information:
Latest Press Releases
CIRM-funded research programs are helping turn stem cells into cures. Browse our press release archive below to find out the latest advances. For even more breaking news, visit our blog, The Stem Cellar.
Apr 27, 2023

Apr 11, 2023

Mar 27, 2023

Feb 27, 2023