Internship Programs

CIRM-Funded Internship Programs: SPARK and Bridges
We are dedicated to supporting the next generation of stem cell scientists. The field of stem cells is still in its infancy and will require a well-trained workforce of scientists, physicians and technicians throughout the 21st century and beyond to fully realize and implement the potential of stem cells to treat patients with unmet medical needs. CIRM funds two separate educational internship programs in the state of California. The SPARK awards support summer research internships for high school students at leading stem cell institutes in California while the Bridges to Stem Cell Research awards support year long internships for undergraduate and master's level students. For more information about these programs and how to apply, see below.
---
SPARK Program (High School)
Summer Program to Accelerate Regenerative medicine Knowledge (SPARK) offers California high school students an invaluable opportunity to gain hands-on training in stem cell research at some of the leading research institutes in California. SPARK program specifically select students who represent the diversity of California's population, particularly those who might not otherwise have opportunities to partake in research internships to due socioeconomic constraints.
SPARK students will spend the summer learning about stem cells and regenerative medicine and will conduct a six week research internship in a stem cell lab. At the end of their program, students get to show off their hard work by presenting their research at the SPARK annual conference.
Currently, there are 11 active SPARK programs located in Northern and Southern California. Each program has its own application process and way of selecting students for their SPARK program. If you are a student, teacher or family member interested in learning more information about how to apply or when application deadlines are, please visit the individual SPARK program websites in the table below for details about each program.
If you have questions about the SPARK program, please email the CIRM SPARK director at education@cirm.ca.gov.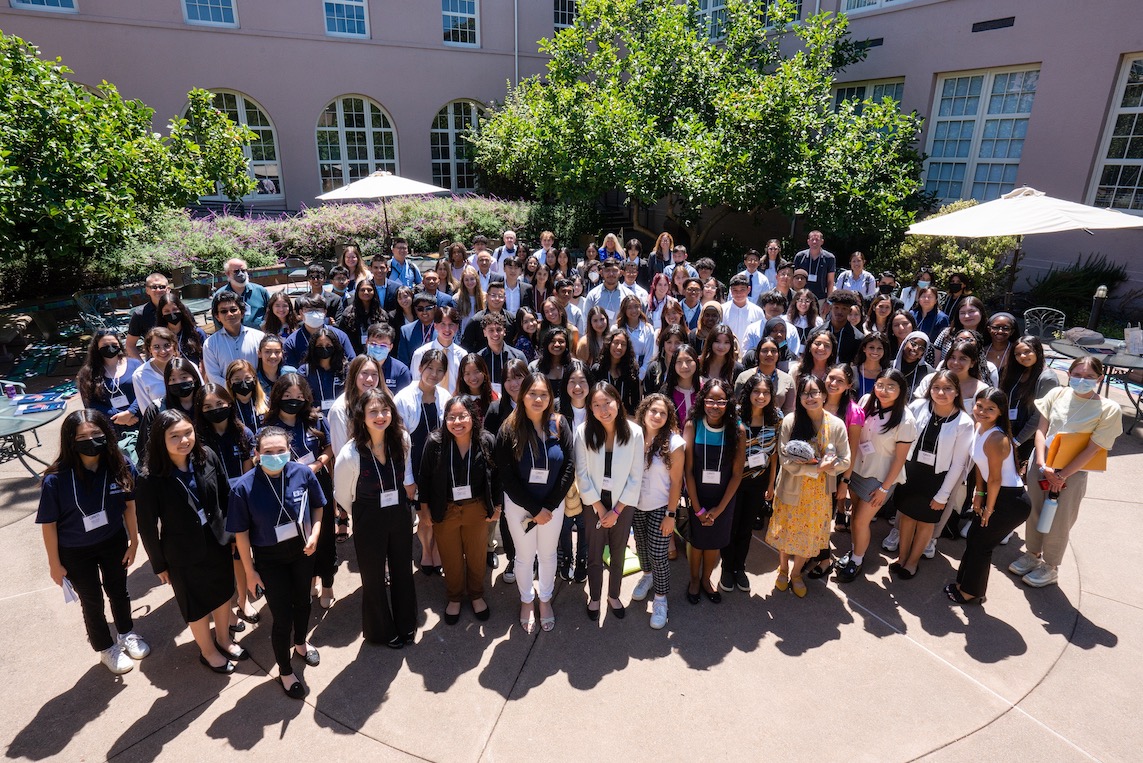 2022 SPARK Student Conference
Learn more about our SPARK program on the Stem Cellar Blog and on Instagram:
CIRM SPARK Videos:
---
Bridges Program (Undergraduate and Masters)
The objective of CIRM's Bridges to Stem Cell Research and Therapy Program is to prepare California's undergraduate and master's graduate students for highly productive careers in stem cell research and therapy development.
Started in 2009, the program provides paid stem cell research internships to students at universities and colleges that don't have major stem cell research programs. Each Bridges internship includes thorough hands-on training and education in stem cell research, and direct patient engagement and outreach activities that engage California's diverse communities.  
There are currently 15 active Bridges programs throughout California, each with its own eligibility criteria and application process. If you are interested in applying, please see the table below for more details about each program.
If you have questions about the Bridges program, please email the CIRM Bridges director  at education@cirm.ca.gov.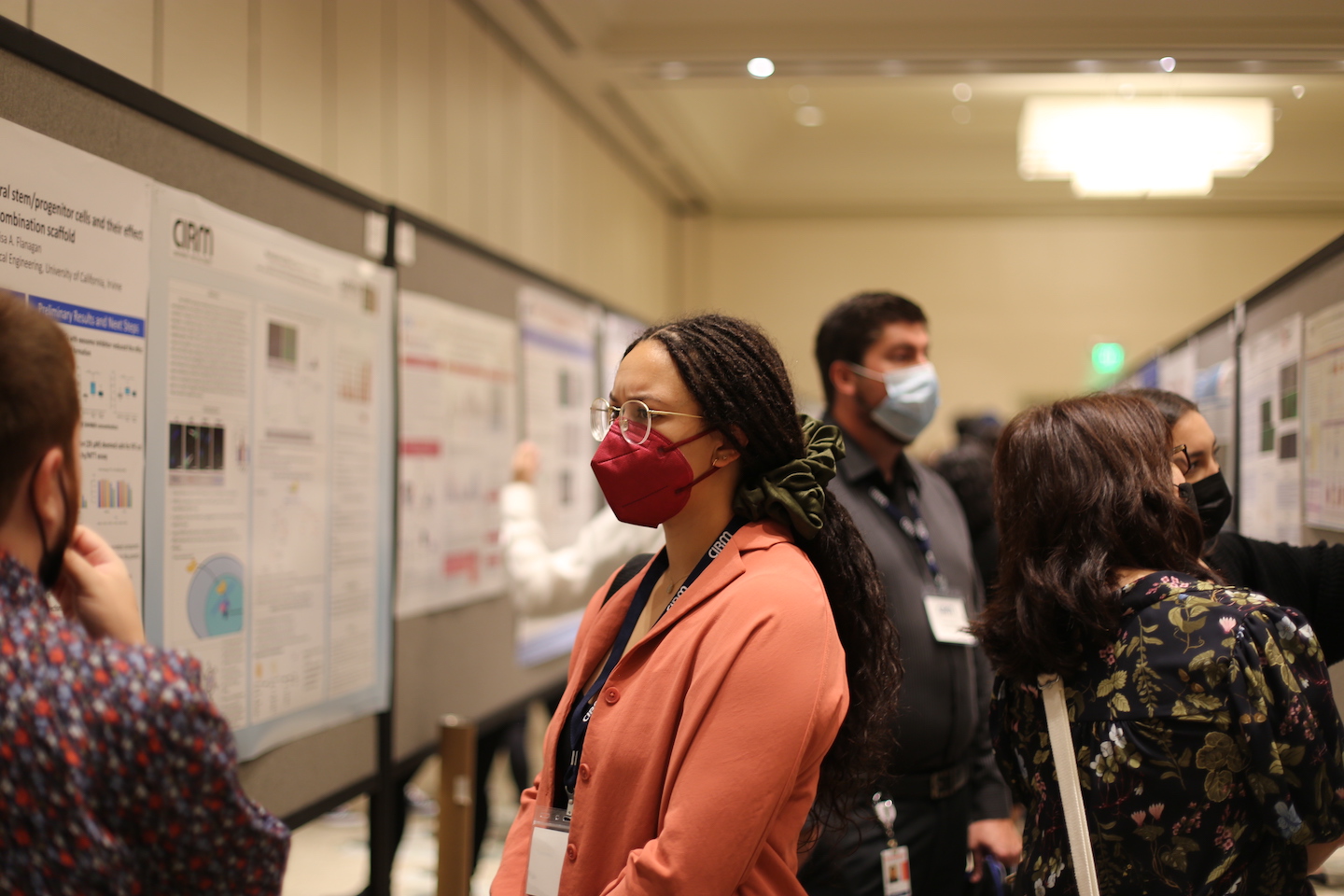 Bridges students present their research at the 2022 annual Bridges Meeting
Learn more through these stories about the CIRM Bridges to Stem Cell Research and Therapy Programs
CIRM Stem Cellar Blogs:
CIRM Videos:
Disease Programs
Learn about how CIRM-funded stem cell research could generate treatments for many chronic diseases and injuries.