Funding Opportunities
Click the appropriate button below to see CIRM programs in Infrastructure, Discovery (coming soon), Translational, Clinical and Education.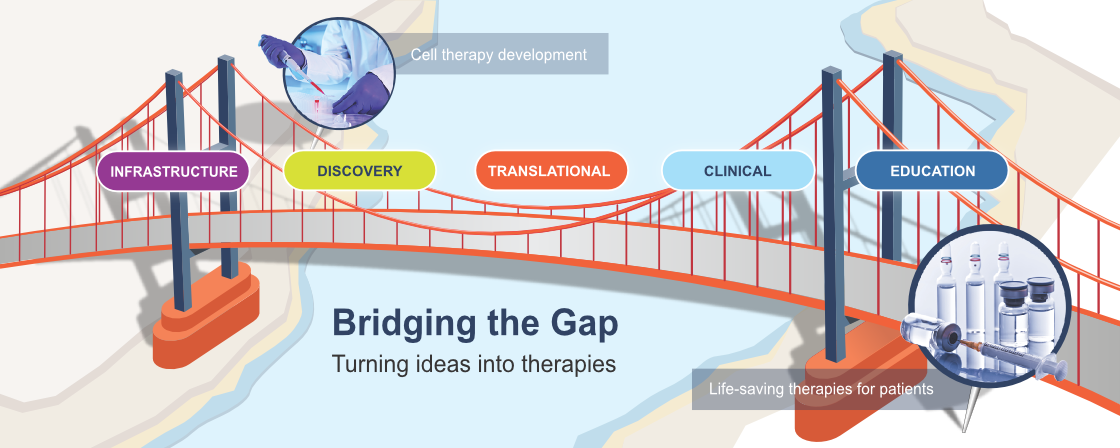 The path from cell therapy development to life-saving treatments can be challenging, but here at CIRM we have developed a series of programs that together are poised to improve the efficiency by which much-needed therapies reach patients in need.
We began by first building a strong infrastructure and educational training for young scientists. And with the launch of CIRM 2.0, we have streamlined the process by which we award grants. In January of 2015, we opened up our Clinical Programs initiative to qualified applicants. In the coming months, we will be launching programs in Discovery and Translational.
Additional Funding Opportunities
Translational
Education
Conference Grants
CIRM Center of Excellence in Stem Cell Genomics (CESCG)
Future Funding Opportunities
Previous Funding Opportunities
View all past Request for Applications (RFA's) and summaries of review reports.
Find Out More:
Search all grants
CIRM 2.0 FAQ's
List of CIRM-Funded Institutions
Managing a CIRM Grant