A Phase 3, Randomized, Placebo-controlled Multicenter Study to Evaluate Efficacy & Safety of Repeated Administrations of NurOwn® in Patients with ALS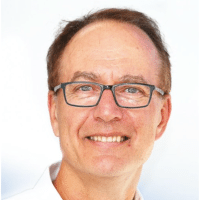 Award Value:
$15,912,390.00
Details:
BrainStorm Therapeutics is using mesenchymal stem cells that are taken from the patient's own bone marrow. These stem cells are then modified in the lab to boost their production of neurotrophic factors, which are known to help support and protect neurons, the cells destroyed by ALS. The modified cells are then returned to the patients in the target area of damage. CIRM's funding will enable the company to test this therapy, called NurOwn®, in a Phase 3 trial involving about 200 patients. Previous trials testing this treatment showed safety and encouraging signs of efficacy.
Design:
Randomized, double blind, placebo-controlled multi-site study.
Goal:
Safety and efficacy of three repeated doses.
News about this clinical trial:
Contact Trial Sponsor