May 2011 Digest
CIRM May Digest

CIRM Awards $25 Million to Spinal Cord Injury Clinical Trial
On May 4th, the CIRM Governing Board approved a $25 million award to support the first FDA-approved clinical trial based on cells derived from human embryonic stem cells. The award to Menlo Park-based Geron, Corp, will support the company's on-going early phase trial for people with spinal cord injury. This is the first time that CIRM has funded a human clinical trial testing a stem cell-derived therapy.
May '11 Stem Cell Picks: Guest Blog by CIRM President Alan Trounson
Each month CIRM President Alan Trounson gives his perspective on recently published papers he thinks will be valuable in moving the field of stem cell research forward. Trounson summarized his May stem cell picks on CIRM's Research Blog.
New Video: Cures Through Collaboration
CIRM's latest video features Victoria Jackson, co-founder of The Guthy-Jackson Charitable Foundation. When Jackson's daughter, Ali, was diagnosed with neuromyelitis optica (NMO) - a rare incurable disease that can lead to blindness, paralysis and even death - Jackson created the GJCF and insisted that funded researchers share their data and collaborate towards finding a cure. CIRM, too, has been devising innovative funding strategies that will push scientists to work together and get to cures faster.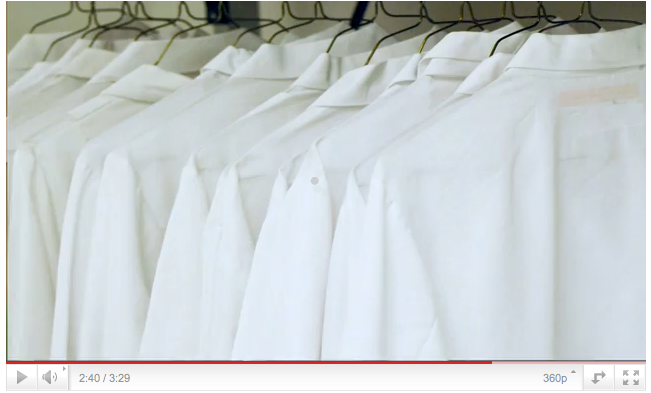 Basic Biology Awards
In addition to awarding $25 million to support Geron Corp's spinal cord injury trial, the CIRM Governing board approved 27 Basic Biology III Awards worth $37.7 million at its May 4th meeting. The awards to nine institutions will support research that leads to new insights in stem cell biology and disease origins. One of the awarded projects includes a collaborator in Germany, who will receive up to $750,000 in collaborative funding from the Federal Ministry of Education and Research (BMBF), the science ministry in Germany.
UCI Patient Advocate Day Videos Now Available
On May 7th, CIRM hosted "Synapses Firing: Connections Made", a patient advocacy event at the newly opened Sue and Bill Gross Stem Cell Research Center. The 100+ people in attendance heard from patient advocates about living with neurodegenerative disease and from scientists about recent progress in stem cell research that may lead to new treatments.  CIRM Governing Board member Leeza Gibbons gave the keynote talk. Videos of the presentations are now available on CIRM's website.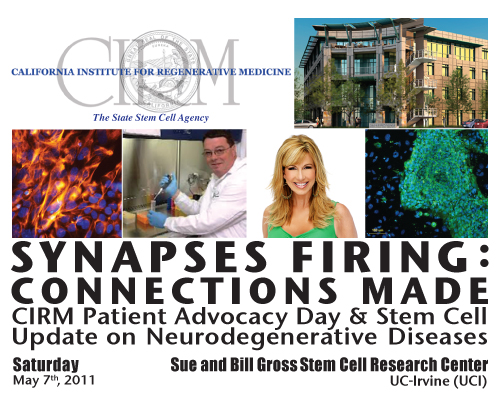 Stephen Juelsgaard Appointed to CIRM Governing Board
In May, Lieutenant Governor Gavin Newsom appointed Stephen Juelsgaard to the CIRM Governing Board. Juelsgaard, a former executive vice president, secretary and chief compliance officer of Genentech, Inc, fills the vacancy left by former board member Ed Penhoet.