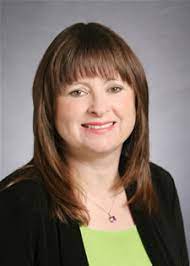 Kim Barrett Ph.D.
University of California Davis
Vice Dean for Research, School of Medicine
An executive officer from the UC
UC Chancellor
Kim Elaine Barrett, Ph.D., is the vice dean for research and distinguished professor of physiology and membrane biology at the UC Davis School of Medicine. Barrett is advancing an innovative vision for the future of research at the School of Medicine that emphasizes collaboration to transform health. She is responsible for implementing key initiatives and fostering partnerships across UC Davis Health and with other schools, centers, and colleagues throughout UC Davis. Barrett also leads the medical school's collaborative efforts to develop UC Davis' Aggie Square research program.
Barrett joined UC Davis Health in 2021 with more than 30 years of notable scientific research and institutional leadership experience. Immediately prior to UC Davis, Barrett was a distinguished professor of medicine at UC San Diego and director of the division of graduate education at the National Science Foundation. She has received numerous honors and awards for her research, teaching, mentoring, and service activities. Barrett is also an internationally recognized scholar in gastrointestinal physiology and has published extensively.
She has received numerous awards for her academic contributions as well as her teaching, administrative skills, and mentoring. These include the 2021 Distinguished Achievement Award for Basic Science from the American Gastroenterological Association.
Barrett is originally from the United Kingdom and earned both her B.Sc. (Medicinal Chemistry, 1979) and her Ph.D. (Biological Chemistry, 1982) from University College, London, England.