CIRM Funded Clinical Trials
Tumor stem cell-targeted immunotherapy for metastatic melanoma –a randomized phase 3 clinical trial.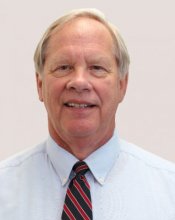 Robert Dillman
Details:
NeoStem, which later changed its name to Caladrius BioScience, ran a Phase 3 trial targeting cancer stem cells. These cells are believed to be able to survive chemotherapy and other cancer-targeting treatments, and can cause a relapse by enabling tumors to grow and spread. This approach used the patient's own tumor cells to create a personalized therapy, one designed to engage the patient's own immune system and destroy the cancer. The trial was halted by Caladrius in January 2016 for business reasons.