Become a stem cell champion
Become a stem cell champion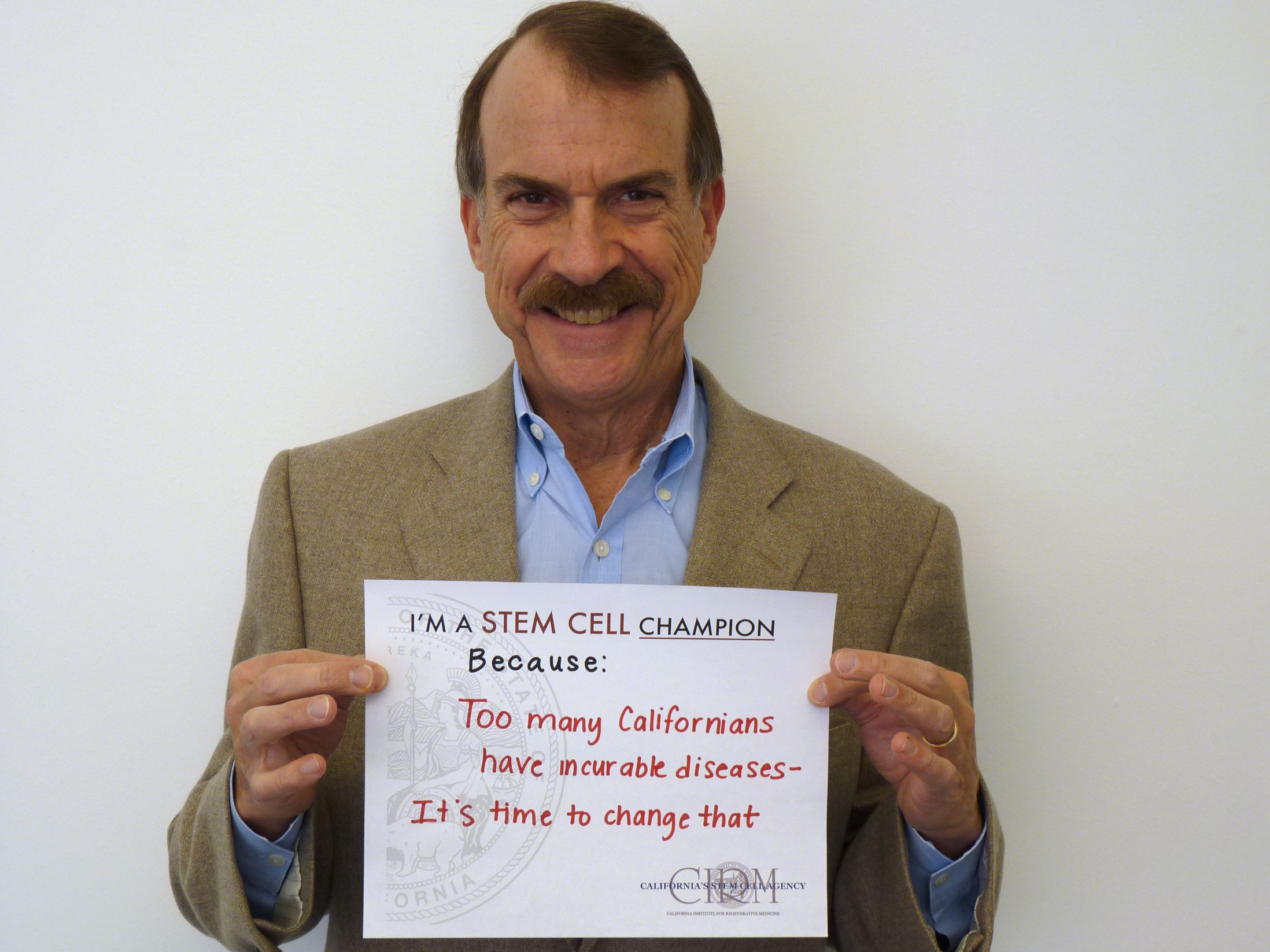 Jonathan Thomas, our chairman, is a stem cell champion to help the people of California get access to new therapies.
Why are you a champion?
Take a photo of your own stem cell champion sign and upload it to Instagram with the hashtag #SCchamp. Be sure to put your name in the caption so we know who you are. Those photos will show up here and wherever else you choose to share them.
Become a champion
If you are a stem cell champion, sign up to stay informed about our progress toward therapies. Each month we send a newsletter with updates about progress by our grantees and ways you can get involved. You can also sign up to receive press releases about important news from the stem cell agency.
Spread the word
We need more stem cell champions if we're going to reach our goal of developing new stem cell-based therapies. By staying informed about the research and sharing CIRM's advances with friends, family members and policy-makers you can help keep support for the work we do.
Legislators in California and nationally need to understand the importance of funding the kinds of ground-breaking research that eventually leads to much needed therapies. Here are ways you can inform yourself and others:
Read our stem cell basics to learn about how stem cell research can lead to new therapies
Read our disease fact sheets to learn about our funding in different disease areas
Watch our videos to learn about research in different disease areas
Read our Stories of Hope to hear stories of people waiting for new therapies
Ask CIRM to come talk about our research with your disease organization (email info@cirm.ca.gov)
Write your legislators and let them know you support funding for medical research