Regenerative Medicine Consortium reference material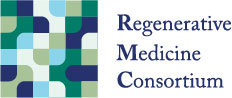 Regenerative Medicine Consortium Reference Material
The following documents and websites provide reference material about FDA and NIH regulation of regenerative medicine.
Go back to the Regenerative Medicine Consortium
Pre-IND meetings
For information about pre-IND meetings as well as other types of regulatory meetings with the FDA, please see the following documents:

Interested parties may contact Dr. Patrick Riggins, Ph.D., Branch Chief, Regulatory Management Staff, at 301-827-5366, or Patrick.Riggins@fda.hhs.gov for any questions related to early meetings, pre-IND meetings or other types of regulatory meetings with OCTGT.
Past Presentations
FDA & NIH Website Links
Guidance documents
Advisory committee documents
Miscellaneous
Latest Press Releases
CIRM-funded research programs are helping turn stem cells into cures. Browse our press release archive below to find out the latest advances. For even more breaking news, visit our blog, The Stem Cellar.
May 23, 2019

May 1, 2019

Apr 30, 2019

Mar 21, 2019
Workshop Reports
CIRM holds regular scientific workshops and meetings to update the scientific staff and CIRM grantees about particular areas of stem cell and related research.