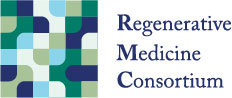 Regenerative Medicine Consortium
The Regenerative Medicine Consortium brings together leading companies, academic and funding institutions to shape and advance the development of well defined regulatory pathways for stem cell therapies. The entire field moves faster when interested parties share best practices and resources. This group provides a forum for members to discuss amongst themselves or with the FDA issues of importance to the industry. The RMC's mission also includes serving as a technical resource during development of guidelines and standards.
Periodic public webinars and roundtable discussions with the FDA will be announced on this site along with information on how to register and participate.
Reference Materials
FDA/NIH
EMEA and other regulatory agencies
Articles and white papers
Webinars
Workshops
Resources
Contact us
If you have questions concerning the RMC and/or any Webinar or Roundtable content, please contact:
Cynthia Schaffer, CIRM Administrator
T: (415) 396-9241
E: cschaffer@cirm.ca.gov